Bright Light Flowers
October 8, 2021
Let Creation protect its most fragile light.
Let the fragile light protect the bright and rouged children
who waved their hands at high, high, high mountain Vacation Bible School
and got sent home, dry, dry, dry, on a bus to a neighborhood
where children are shot and killed as easily as rubber bands
and they are abused and the powerful keep secret their fragile beauty,
the final hours of a flower petal in the sand.
Yes, the children are red flowers
growing in sand.
Some of them are meant to live and some may fade.
But let us keep our music high
as we praise the Light on the bus rolling over the rosey sky
back to a place called Roseland,
where envious houses are anointed with carefully polished Chicago sunshine.
Like limited pennies in a homeless man's hat,
the music will not protect the little children forever.
They have chances, and then they're once more short.
Oh, let us keep our hands moving to Jesus.
Oh, oh, oh, let the music keep the rainbow high,
oh, let the weak and wounded light
shine in the paper gutter of existence,
let a smile crawl up and down their faces.
Their faces are a thistle of a journey,
a green journey,
so sing to Jesus.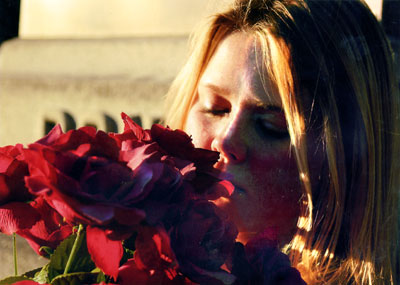 © Jon G., Bethesda, MD