Mirrors
September 28, 2021
Mirrors--
My Hello Kitty makeup mirror I held
Standing on a tippy-toe chair in the bathroom
Trying to catch a glimpse of me.
Mirrors in my mind, mirrors in the clouds
Mirrors in my shoes, mirrors in the sand
Mirrors laced with oily puppy-rainbows
Slathered on the grassy sprinkler pavement
My reflection forever trying to step through barriers
Mirrors in grass, mirrors in the school buses
Mirrors in the car windows--
Me crying in the confinement of my seatbelt.
I am the mirror
Iridescent, shiny, unreal
My thoughts are like mirrors
That set grass bugs on fire
Flashing my sun of fears
Echoing my rain of tears.
Mirrors in the river
Mirrors in the fish
Mirrors in my cup
Shining in my plate, my dish.
Mirrors are turning
Reflections burning
Mirrors--
Looking into them
Seems to take light years.
Who am I, what am I
Where am I, why am I
Why am I here
Distorted, backwards
Pretending nobody knows me
Looking in the mirror.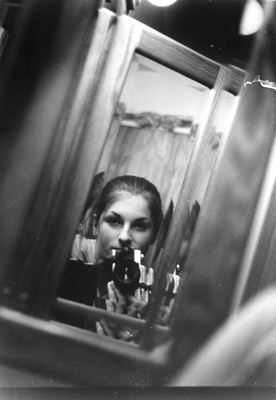 © Lindsey D.,Marblehead, MA