Remember, Brother?
MAG
Milky warm days
Of fighting over
After-dinner candy
And a small puppy's
Affection, so fickle.
Tossed words like the
Salad Mom used to make:
Nonexistent.
Before the time
Without parents
(Which came quite
Early for us.)
But soon after,
When cussing dropped
Raw from my teeth
Because you
Did. It. Too!
When you taught me
That legs moving
Away
Always felt better.
And one day
We wouldn't stop
At the apartment entrance.
The time for fighting
Tripping down corridors,
But love just below
Our frigid surface.
Everything bleeding out
When we were
Old enough to realize
We hated ourselves
As much as we
Hated them.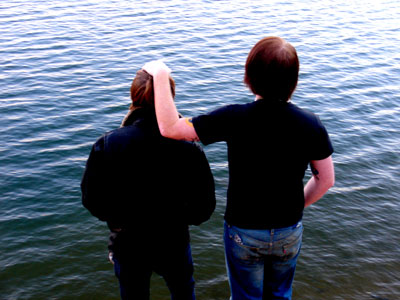 © Michelle B., Blairsville, GA