The truth behind my smile
September 13, 2019
"Why are you upset?"
Everyone always aks that
then everyone always tells me to,
"Cheer up."
But it's really not that easy
you don't tell a disabled person to stop being disabled
so why?
Why is it okay to tell someone mentally ill to,
stop having depression
Anxiety
Bi polar disorder
Insomnia
It's like telling me
to not be me.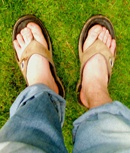 © Caitlin E., Sammamish, WA