APOCALYPSTIC WORDS
July 6, 2019
The star-crossed lovers
kill each other,
and in a distinct world
the stars melt
into a hemlock wine,
the sky starts drowning
in the oasis of my tears.
I mix them both
and gulp the poison.
It's too sweet to drink,
so I add two spoons
of stale memories.
I'm used to bitterness,
I like its taste in my mouth,
which stinks of words
I vomit out.
The papers burn
which I water with my blood,
my hands start bleeding,
I mix the words
with the smoke and ash,
a silhouette
of screams is formed,
I shut them up with a knife,
and stitch my lips
with threads of agony.
My lips burn out,
so I drink some acid,
my bones start rotting,
I scrunch them up
into a graveyard.
Leeches of depression
come out from mud,
they dig my ribs,
and suck my blood.
The war zone is created,
and my heart shards,
the canvas of filth
is ready to paint.
I stroke my skin
with brushes of apocalypses,
which smell of wounds and
words white and black.
My body is a painting
full of hurt,
and you call my poetry
a piece of art.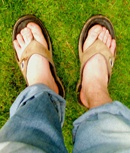 © Caitlin E., Sammamish, WA