HOUSE AND THE HOSTAGE
July 3, 2019
Today,I feel homesick
being at home
because home has become a house
and I, its hostage.
Earlier, the bricks of this house(once a home) provided warmth and shelter,
the walls smelt of sweet memories,
the roof felt like the shade of a tree
on a hot scorching day,
the floor provided support, ensuring to protect me every time I fell.
But now, everything is different.
The bricks bombard missiles at me filled with despair and detest,
the walls make me choke,
my lungs fill with agony and abbhorence for my ownself
the roof always stares at me
as if mocking me for a sin which I never committed,
the floor now clutches me with chains,
these chains make me feel heavy, storming a thousand burdens on me.
This house feels like a monster grasping me in his beastly arms,
I try to free myself like an almost uprooted tree from the soil
after a devastating thunderstorm.
But at the end, I surrender.
This is a graveyard
and I am the only coffin left.
Home has become a house
and I, the hostage....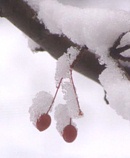 © Alexandra F., Harbor Springs, MI