The thought of a Wanderer at Rest
July 2, 2019
The thought of a Wanderer at Rest
I'd like to travel again
I'd like to give up the fixed routine
I 'd travel aimlessly
With no definite design.
For isn't it dull to decide..
I'd see stars…
Sitting by the beach side.
And during the day.
If I felt that way…
I might take a walk by the sea
I'd sing a little song
Feel the blazing heat..
And hope there'll be a breeze
But If the wind feels jolly that day
It might take my hat away..
I'd chase after it
And we might play a little game that day
Once we tire
I 'd dream
A little dream
Listening to its tired murmurs , whispers
Sleeping by the sea.
I'd visit place after place
And see much of what's there to see
Yet much of it would remain a mystery to me
And I'd see many people
Many that I have never seen
I'd know nothing of them
They little of me
But it matters not a whit Neither That..
nor the place we'd be
For we'd dance
we'd sing
And marvel at
the simple joy of being
Once we're done.
And everyone's gone
I'd have to tell the sea
Thanking it then
for being a patient silent witness
With so little to say to me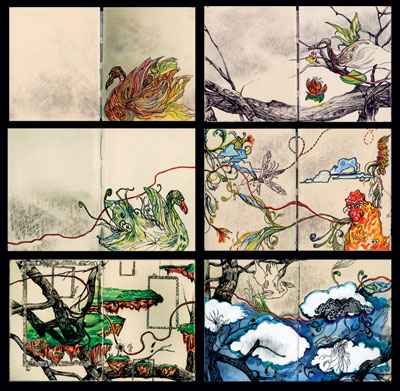 © Morel D., Miami, FL