AN EPITOME OF BEAUTY AND LOVE
July 1, 2019
Home always felt like heaven
till you left it.
Now, it has become a haunting memory.
But I have found a new house.
I remember
it was 13 February 2015.
I came back home
with a wrapped sari in my hands,
opened the door with utmost care
like a child trying to steal ice cream from refrigerator.
I knew you were sleeping.
See, you were sleeping.
Since morning
a stinky smell was spread in our room
the one I am used to now.
They don't clean my room too often.
The room felt damp,
filled with the same coldness
our relationship was going through.
But now, it was all good.
The floor was messy
with things sprawled across it
like the lines on my hand.
I opened the window
to let the air pass
to take away the memories of morning
along with it.
This all was the result of the fight
we had in morning.
But now we were together again.
I cleaned everything
and came to lie beside you on the bed.
Then we spent our happy time.
We were together again.
For ever.
Till the doorbell rang.
They came
and took me away with them.
I exclaimed, pleaded to them.
But, everything went in vain.
They took me away from you
and you didn't protest.
You remained indifferent.
Maybe, you really never loved me.
Now here, I am rotting in hell.
I try to give some rest to my eyes
and go back to our happy little time.
I came and sat beside you on the bed
You were sleeping like a baby.
I opened the wrapped sari
and covered you with it.
Your closed eyes telling an allegory,
your lips assonating a euphony
and you, a decorated poetry.
I caressed your hair
and tucked them behind your ear,
right above the mark
you got when I was choking you
with your dupatta.
I was just trying to calm you.
But, you were not listening to me.
I had no other option left.
Then I planted a kiss on your left cheek.
Your lips, they were as blue as your veins,
and the blood oozing out from your head
as if spilling my secret.
The red mark looking like a monster,
the monster that took birth
when you were screaming
and then....
.
.
.
A THUNDEROUS WHACK!!!
.
A stab in your head.
Tell me, what could have I done?
You said that you don't love me
and will leave me.
But I,
I loved you with all my heart.
I loved you enough to let you go.
You were looking so beautiful.
Oh god! your face,
an epitome of wholesomeness.
Your face was a proof
that death,
death can look beautiful too.
Yes, that day,
death even looked beautiful.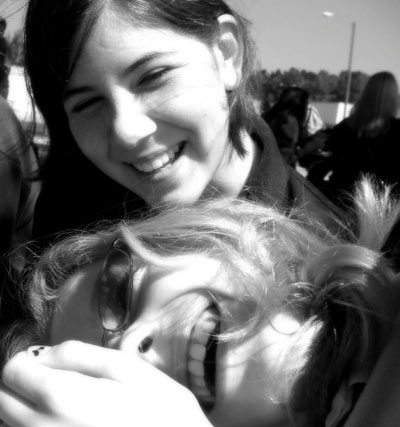 © Nita