Infinity
June 10, 2019
And still they gawk
And still they stalk
And still you're forced to look down.
And still they grope
And still they rape
Yet again, they tell you the fault's your own.
So still you trudge; hopeless, bound –
And still don't dare to make a sound.
So still they judge, be seen not heard,
Because 'feminism' has now become a derogatory word.
So still you think of complying –
Conforming, obeying, satisfying.
But your dreams are unbridled, boundless as the sea
And your heart desires not what is, but what could be.
So you, my love, you must break free
For your soul defines infinity.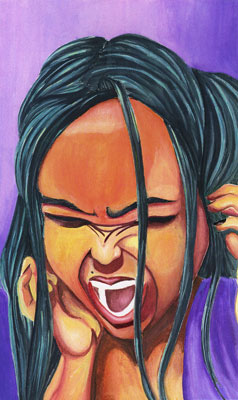 © Kriztille J., Briarwood, NY