Burying My Beloved in Nail Polish and Cherry Chapstick
April 28, 2019

The sweet smell of summer salt, from the beach.
I would go there once a year, with only the most understanding of people.
The sunset crimson on the shutter blinds,
darkening the glittering rim where the sky met the sea, and the sea met the sand.
I wondered
what it would be like to be there alone,
without the laughter,
the cavernous warmth filling my stomach.
I was sure that I could still feel it there if I went on my own,
the way the bed still crawled with phantom hands,
the covers a burrow for the ghosts of those who slept alone,
who slept together,
who slept in a pile, a connection of friends taking refuge,
to stare up at the thunderstorm rain rolling off the skylights.
I just remember
sitting on the couch .
and your nails were being painted black,
by me,
little stubs cut to the quick.
The room smelled like rubbing alcohol,
and rain,
it was raining.
and it
made me happy
because for a moment
I was living in a snapshot caught on film.
this was how things
were supposed to be.
My wet hair
soaked a puddle
through the front
of my tee shirt
and yours.
The distance from Mars to Venus and back again was between us
and yet
we were sitting side by side.
You were there,
and then you were gone…
only a ghost
within my comforter.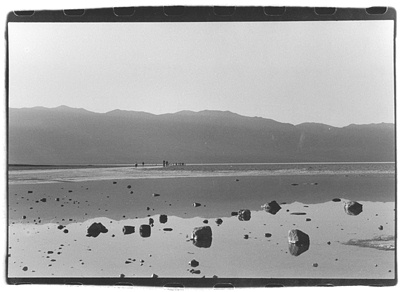 © Dan Z., Marblehead, MA