Kleenex Boxes
April 11, 2019
She smells the granola and shrieks.
Cue cards stare me down like my taxes.
Since when was I to adhere to the needs of The Man.
Orange is almost like yellow, but for some reason people treat it with distaste.
My lungs hurt. Crushing earth, silly 11pm mistakes.
I laugh as I type and the music penetrates my headphones, an echo.
Gatorade bottles are piling up.
I don't particularly know what my intentions are with my fingers.
They like to handle banana peels and smash my keyboard tenderly.
Sometimes I watch cooking shows.
Instead of eating.
I move my arms veraciously to the beat of a sit-com nearby
In the vain hope that it will connect me with the eyes staring at the screen.
Kleenex boxes in every room are for rich households.
But we buy one box too, just for pretend.
I buy food that goes moldy
Because I sometimes lived without the privilege of full cupboards
And a home that didn't smell like beer and pine sol.
My cat was fed better than me most days.
I smile daily and often don't know the reason.
We fluff pillows and wipe counters now.
Feigning what it means to be adult.
Although we feel like we're still playing house.
I can smell the granola, it's almost done.
We can't afford almonds or pumpkin seeds, really.
But my mom's friends in cohesive families had them in abundance.
How else can we measure our human success.
Other than neglected lemons and peanut butter.
Only ignored because mom would always buy more.
In her shiny car with the pretty dog.
Don't forget the Kleenex box for the guest room.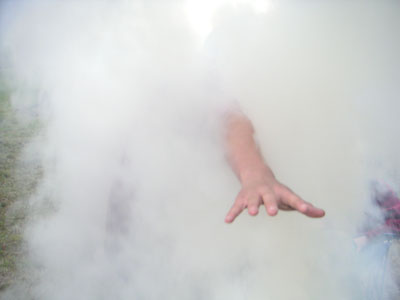 © Garrett M., Port Angeles, WA