Apostrophe
February 28, 2019

Spare room. Spring cleaning day.
A woman stands in front of the closet,
peering in at the years of collecting
stuffed into a wall-length crevice.
A film of dust lays atop Grandmother's hat boxes and stacks of old notebooks from high school.

The chain to turn on the single bulb above
dangles in the air
above the crowded shelves and mountains of vintage Beanie Babies and worn out shoes.
An apostrophe to each long-lost item.

She begins the dreaded clean
uncovering pieces of her long forgotten bonds and aspirations for the future.
And her heart above her stomach ties deep knots
of longing and memories gone away.

A college diploma earned when her major was still popular.
Her childhood bedroom door sign reading "My Room".
the discount store wedding dress bought when he convinced her that
She would be his.

A woman sits in front of the closet
clutching her possessions that were
stuffed into the endless crevice,
dwelling on each memory and moment she'd had before.
Every moment she owned laid out on spring cleaning day
left in the spare room.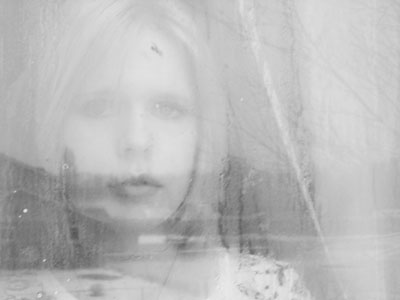 © Olivia F., Santa Monica, CA