5x4
MAG
January 3, 2019
Five girls x four rows
= twenty students
before a dusty blackboard.

They learn basic mathematics:
85 percent x 3.5 million
divided by 100
= 2.98 million girls
who have never written on paper before,

Or that
24 miles to the closest school
divided by 3.1 mph
= 6 hours of walking
through faded yellow sand.

Chalk rubs against the board,
leaving behind a fresh and sharp
number 4, as 20 thrumming voices
slice through the sharpness of the numbers,
wielding the daggers of 20 pencils
choking in 20 hands.

There is a spring breeze
that flirts with the honey pages
of the shabby books,
20 divided by 2
= 10 books with
pages that rustle and flutter
like paper hearts.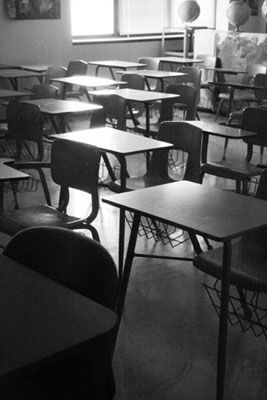 © Sean C., Princeton, IL