Pretty Girl
December 26, 2018
I barely make it alive.

My mother shields me from knives
In the form of whispers
That seek to steal my life before it begins
When I am born, I am first baptized
By tears that lament my existence.

Strangely, the tears dry quickly;
I am so...fair, kitni khoobsurat, such a lovely face.
So...Pretty.
The word sticks to me
Alongside the tilak that blesses my forehead at birth—
—Such a Pretty Girl.

Two years old.
And the words have not left, Pretty Girl
Pretty Girl is such a lively child.
Pretty Girl is destined to steal her cousin's future husband, she is so pretty
Pretty Girl's mother thins her lips,
Thinks, All this talk of pretty can do her no good—

—Eleven—
—Pretty Girl learns just what "Pretty" means when
A man keeps following her home,
Asking her to come with him, such a Pretty Girl like that
His voice, dirty oil sliding down her back, cold and sickening.
Slick with something roiling and dark, something she didn't understand—

—Eleven and a half—
—Pretty Girl tries to tell someone she is scared.
She watches as the women nod, slow and calm and doll-like
At once as though they can't feel what she's saying,
And as though they already knew, like they'd always known, always been waiting.
They keep their eyes lowered and their voices small when they say
Pretty Girl, all of this is just a part of growing up—

—Twelve—
—Seventh grade. Dance class.
Pretty Girl says she feels uncomfortable in the costumes
Leered at
Teased
The teacher replies,
If someone calls you sexy, it's a compliment
It just means that you're becoming a woman, that you're Pretty.

Because if a thirty year old man calls you sexy
in the seventh grade
it's a compliment.

Because it doesn't matter
whether you feel uncomfortable,
whether the fear in your bones
Doesn't send your spine scale-straight and shaking—

—Whether he has a mother who didn't raise him like that,
a sister he's overprotective about,
a wife he loves,
a daughter he loves more,
What do you mean, it makes you feel sick?

If he thinks you're sexy and tells it to your face, it's a compliment.
All of this is just a part of growing up,
Of becoming a woman—

—Twelve and a half—
—Pretty Girl wonders if she can lose a word
Like she'd lost her innocence.
Leave it behind on the bus,
Along with the glinting hunt in the driver's eyes.
Chuck it at the entreating face of that man that walked her home,

At the leering grins of the boys in her class,
And the men on the street,
And her cousins,
And their fathers
And a whole crowd of nameless, faceless shadows.
Throw it away and run
Praying it stuck to someone else instead—

—Twelve and three quarters—
—Pretty Girl gets used to it.
Realizes that unwanted stares are 'just a part of growing up'
Catcalling is 'just a part of growing up'
Harassment isn't scary, or threatening, or wrong,
It is, after all, 'just a part of growing up'—

—Thirteen.
Pretty Girl is forcing her way through a crowd
At a religious festival with her best friend,
Excitement coursing through her,
Trying to get to the front so she can see better

Then

Pretty Girl feels an foreign, disembodied hand from the crowd reach out to her,
Lunge for her breast, and hold hard

Pretty Girl is silent.
She does not scream
Or cry
Or tell someone, anyone
Why would she?
It felt so normal.

Even as it was happening, it was like she couldn't feel it and
He probably thought she was sexy
And that's a compliment, remember?

It doesn't matter
None of it matters

She just needs to calm down and shut up and when was she going to understand that
It is, after all, just a part of growing the f*** up
Pretty Girl hears someone say,
"Of course it happened to her. Have you seen her?"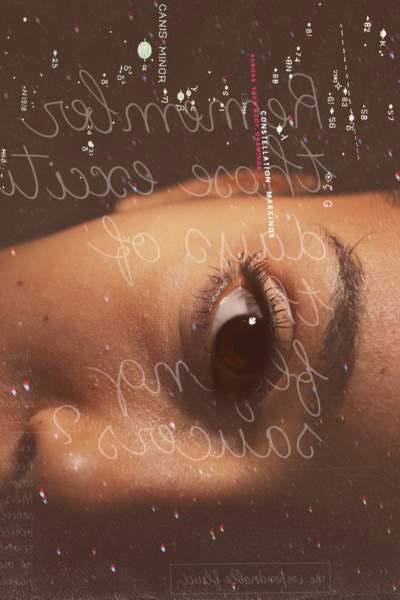 © Chloe S., Potton