3840 Pixels
November 9, 2018
Friday nights at 9pm
Starring her beaten bruised body.
She is 3840 pixels on your 52"
baby blues glued to NBC like a saving grace.
"The following images are graphic"
gaze glazed lazily as beaten bodies blur.
O sweet slaughter
someone's daughter
Mouths wide like worm-wanting baby birds
"here comes the airplane!"
Suicide isn't Suicide
it is Netflix™ ratings
and smiling actors now riding fame
while teens stare stitch-mouthed unable to unsee.
Sliced wrists bring in more views
than the empty bottle of pills but
Our broken still More broken.
Baby​.​ ​You are not a helping hand--
you are the gun on my temple.
Bang.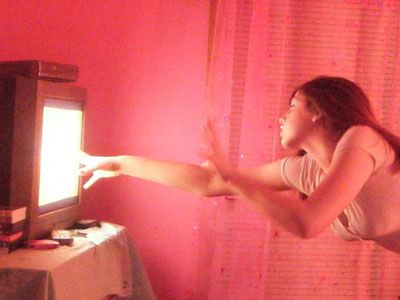 © Emily H., Marshall, MI