Every Blade Of Grass
September 18, 2018
I spent a little time on the mountain
But I didn't go there to win
The sun was so dark
It wasn't mild or stark
Against the blood red sky
I was drawn there by chance
And a heavenly dance
Played by the sun and the moon
A twirl and a dip
Had told me to take a trip
But didn't tell me where to go
Soon I found myself surrounded
By magical mushrooms
And beautiful flower blooms
I felt a rumble beneath my feet
The mines were dry but the miners didn't stop digging
The tunnels cut deep
And so the wounds in my heart
And I would do anything
I would shout and chant and sing
To ward off the advance
Of civilization
But there was nothing to be done
So I waved goodbye to the sun
And headed down the cliff side
But as I hiked down the slope
I saw into the city on the horizon
I saw something so terrible even Satan would not wish upon anyone
I saw hands
And I saw tear stained faces
Reaching up but not quite touching the promised land
I saw pawns in the street
They had dirty faces
And bloodied feet
As I approached this scene
My vision was interrupted
By a hunter emerging
With his poor mind corrupted
He said I can save your mortal soul
He was a headhunter
Depraved beyond reality
And anyone could see
From the blood on his hands
He had just finished a spree
He had ripped out
Freedom's bearing heart
Cast it away and torn it apart
As he reached for mine
A beautiful woman found us
Her golden hair blew in the wind
Shining down like water
She beckoned us towards her
How could I say no to an angel?
But I glimpsed something painful
A dagger gleaming in her belt
No words could express what I felt
As I watched what happened next
The blood chased me down the hill
A question burned in my mind
A question that ever will
If people understood
What freedom really is
Would they choose to take it?
I pondered this as I travelled down
The mountain moonlit
The emerald forest gave way
To grassy foothills
Which must have been beautiful
Under light of day
But now they had an eerie mist
Which concealed the hamlet Elville
The children had been put to bed
And all business was finished
And so at this hour Elville stood still
All that remained in the streets
Were old mystics smoking hemp
And having discussions
That would ultimately go nowhere
The people of this town were notorious for being forever consumed by that mantra of feeling alright
I had no intention of staying the night
But I was stopped during my trek
By a man wearing crimson robes
He was trying to start a fire
So I explained to him there's a much easier way to start it
And I didn't know if his sorcery
Would help him very much
He gave me a meaningful look
He said "I know, it can't stop my wonder. How do we know science isn't fueled by magic?"
I thought this was gibberish
You waste time so effortlessly
And it seems we are too consumed with ourselves that we no longer experience life as it presents itself
I continued my journey in a hurry
When I left the stony street
There was no path to follow
The grass was soft between my feet
But I was disturbed by the events that had transpired
I saw my home on the horizon
And I suddenly grew very tired
I couldn't go any farther
I laid down in the soft grass
I realized how lonely I truly am
Only one question burned still
Is every blade of grass expected to fend for itself?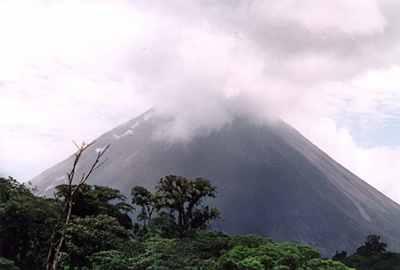 © Bret N., New Tripoli, PA