Awaken …
MAG
March 16, 2009
The rain falls on this gloomy day
15 days in the month or two before May
Gloomy, say I because you didn't say
A single word for many a day

Why is this? Did he say something that bad
Or is he that worthless; deserve I not feeling sad?
Every moment which passes drives him mad!
For goodness sake, have mercy on this lad!

This young lad of 17, whom you drive insane
Who considers you a gift; what his family considers a bane
For he's fallen for a beauty with the black sky so wide, flowing her mane
Answer his call, make him sane

For the longer you hold peace
The moments that pass make him think that you tease …
Tease him; in a way, to insanity … please
Give him his mind back and put him at ease

What did he do? Beside that obvious mistake
What did he do? What did it take
To silence you so much and make
You act so? Take …

Take this, fair maiden, as his last and final call
He means this very much, much more than all
His previous pleas. For this time … the order is very tall
On your decision stands his future; his rise or his fall

Call … hmph; rather his final plea
For, to him, you're his all … his glee
Without you … well, he's not gonna flee
To some distant land to which the usual losers flee

He will stay here and go on striving
Through thunder and rain, he'll go on driving
But like this rain which falls, his heart will be crying
Crying … crying … slowly dying … but still crying …

Arise from thy slumber, dear maiden … awake
And from this ditch, pull him out and take
Him; not to paradise, but back to earth and make
Him whole; lest his dreams in ashes you must take …

To
Mysterious Maiden
Body with lavender laden
c/o Ms. Queen Ice
Door No. 1, middle of paradise.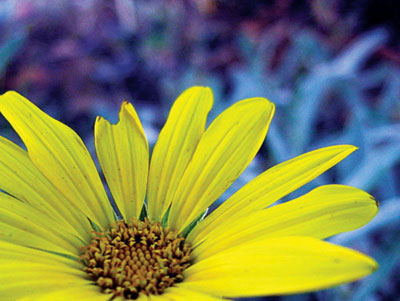 © Roopa S., San Jose, CA