Are You Afraid of the Dark?
July 5, 2015
Are you afraid of the night?
Where the creepy-crawly things crawl,
And where you are lost of all sight,
And the dark conceals all?
You know, in the depths of the night they emerge to play
It's fight or flight
When the dark conceals the day.
It waits under your stairs,
Catching your little feet.
Come if you dare,
It will devour you like a treat.
Will you try to stay awake?
Do you want to play a game?
How much can you take until you break?
You'll wish you never came.
Do you hear that sound?
Listen at best intent.
Dare to look around,
At all the little things you have only dreamt.
If you're not afraid today,
You will be tonight
Because the dark takes all its prey
Every. Last. Bite.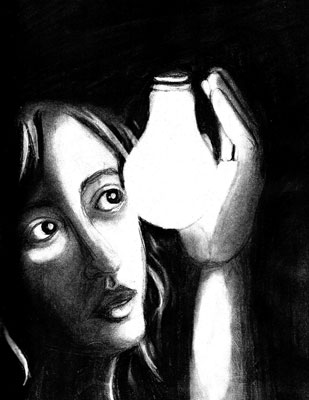 © Jessica P., Bethel Park, PA