The Game
March 14, 2015
The entire human race is better than you.
You don't deserve any breathing living person because their better than you.
No one deserves the throbbing heartache that comes along with you being a part of their life.
I won't lie, there's moments that you have the capability to make any girl feel beautiful and special.
You whisper sweetness into her ear and hold onto her hand like no other could.
But then the sun goes down and the storm washes all of your positive qualities away.
And once you get what you want from them, you're done because you've accomplished your only goal.
You never wanted to get to know her personality, what scares her the most, her ambitions, or what she loves.
You never wanted to know any of this because you didn't really care.
You just wanted to toy with her until someone better came along.
And when someone did, you put your "main chick" to the sideline and switched her out for someone new.
You attempted to play this cruel game with me.
But you keep coming back to me and for an unknown reason I keep leaving with you.
Maybe it's my intuition but I can clearly see I knock you off your game.
You don't usually keep repeating with the same girl like a never ending cycle.
Maybe I own you like you pretend to own me.
Maybe it's not your cruel game to play.
Maybe it's mine.
Baby even if this is your game, I'm winning.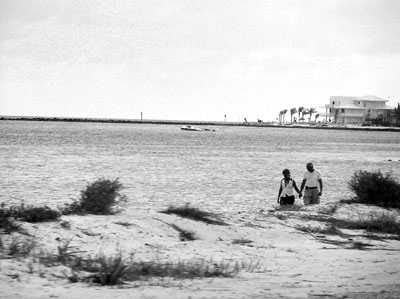 © Edgard B., Coral Springs, FL