Should I listen?
March 14, 2015
I spend an unreasonable amount of time worrying about petty problems that just don't matter.
I'm tired of pretending to be the person that everyone imagines to be perfect.
The urge to scream and shout inside of me is overwhelming.
But I continue to resist this ongoing urge.
I ask myself why I resist and why I pretend to be someone I'm not.
People have used me too many times and the worst part is that I let them.
I have lost someone that I deeply cared about for a long time.
The worst part is that I don't even care.
There is a voice inside of my head telling me how I should act all the time and how I should be.
It tells me I should be more outgoing.
Should I listen?
The whisper tells me to be kinder.
Should I listen?
The nagging voice tells me to be prettier.
Should I listen?
The happiness crushing echo of its voice tells me I should try harder.
Should I listen?
Should I or shouldn't I?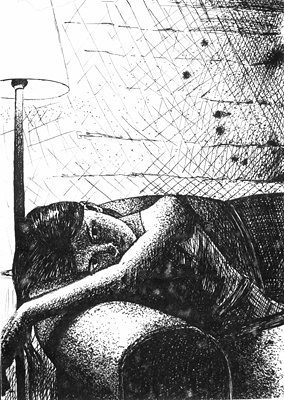 © Elisabeth R., Elmont, NY