Writer's Block
March 15, 2015
Not a single well written word crosses my blank mind.
It's almost as if I have absolutely not a thing to say.
Or maybe it's the fear that no one will listen to what my words speak and they will be thrown to the wind.
My fear is that no one will care that my words are lost and never put on display.
What do I say? What do I write?
No one will listen because it's not "important" enough.
Their probably all thinking about what their doing tonight.
It doesn't matter If I write about death, love, bullying, self-esteem, family because instead of relating to what I have to say, they will skim over it and say "yeah that's rough".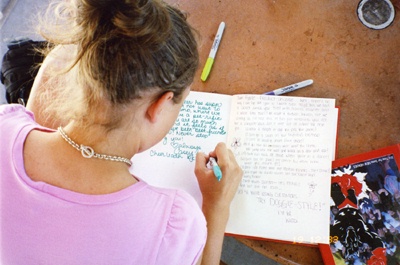 © Jessica S. Pheonix, A