My Darling
February 23, 2015
Dear My Darling,
You've locked me in a prison of tissue and bone,
You rendered me up through sight and confusion.
And you think your body is truly your own
When really, I simply let you believe the illusion.
And guess what darling? You're all alone.
I speed your heart so fast
Make it thud against your prison bars;
And the soreness I left will last
Until you're seeing more and more stars;
Just not in the night sky with the tiny white flash.
Oh darling, how I've controlled you;
I make your mind race and your decisions bad.
I started to affect all the things that you do,
And make you rethink every thought you've ever had
And it's all for that someone new.
But you enjoy how I feel
I give you a rush.
I shiver your spine and it feels so real
I even make you flush
I'm like that winning poker deal
You don't want to feel me
In fact you fear my presence
Because you know what I mean
I feel like twelve thousand discharged weapons
All firing off at once that you just can't see
But because of the rush, upon you I shove
You'll embrace me anyway darling
Like the sun that sits just above
That you seem to crave each little morning
You will call upon me, that feeling of Love.
Sincerely,
Love ~~ xoxx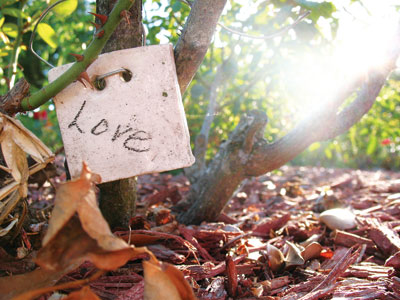 © Danielle L., League City, TX