Hidden Scars
December 11, 2014
Honey, I saw it yesterday,
your heart covered in scars.
And all the secrets that you kept,
in those tightly shut jars.
I heard you take a deep breath in,
and then you turned and smiled.
But I knew it wasn't real,
it didn't reach your eyes.
I don't see marks on your wrist,
I don't hear you cry.
I don't need to see your torn wings,
to know that you can't fly.
I can see it in the way you've lost,
the jubilant skip in your walk.
And in the way that you don't
gesture animatedly when you talk.
I hear you go around,
and say that you are fin.
Honey, telling how you really feel,
isn a crime.
Tell me what went wrong,
what made you so detatched from life?
What twisted inside you,
was it your own knife?
I want to tell you,
that it's okay.
Whatever happened,
will soon go away.
But I watch you from a distance,
I see you sink, I see you start.
I wish you could hear my unspoken words,
that would help you heal your heart.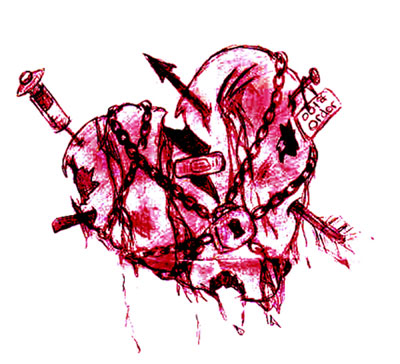 © Asia B., Hudson, MA