The Five Sensations of Star Dust
November 7, 2014
Star Dust.
I bet it tastes like life;
Love,
Joy,
Feeling,
Thought.
I hope it smells like Wonder;
Philosophy,
Mystery,
And Curiosity.
I think it feels like Wanderlust;
Galaxy-exploring,
Rocket-shipping,
Travel-inducing.
I can hear its song;
A lovely lullaby,
Song of Ages,
The Tune of Light.
I know it looks like Hope;
A light in the dark,
A spot of beauty,
A dash of glitter.
I can feel its glow;
Spinning a web of energy,
Pulling the curtain aside,
Letting me know
That I'm never alone.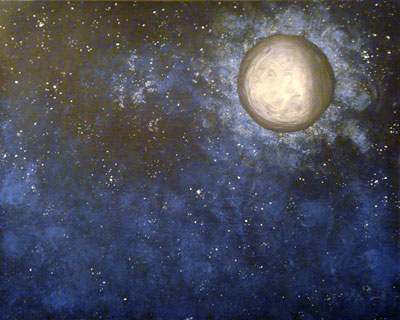 © Allison H., Vancouver, WA