The Storm
June 26, 2014
The cool, salty breeze
blew over the hill.
Men were fighting a war
against their own will.

They were sneaky and silent.
They enemy was violent.
Their tactics were the best.
They were better than the rest.

But all of a sudden;
Without any warning;
The clear sky faded.
And it started forming.

A massive tornado;
as large as a tower.
With its speed;
It had tremendous power.

The lightning struck.
So thin;
So tall;
That is what ended it all.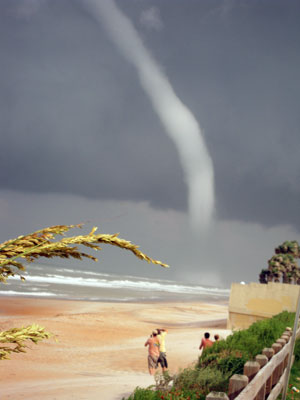 © Chris G., Phoenix, AZ