Head, not my heart
January 31, 2014
The love of the boy who made me fall,
not the right one for me at all.

I made a mistake,
I shouldn't have let him in

When asked about his intentions,
he avoids the question like it's poison.

Finally. he says," He'd kill me."
"What do you mean?" I ask him.

Suddenly I know just what he means.
Not the best place for me to be.

He also didn't exactly give me room to breathe.
Instead,
He clung to me a little too tightly.

What he didn't know was I was not happy.
I was more like a trophy.


He came up to me a few days later,
Clutching a rose.

What he doesn't know is, I know,
he loves me, he loves me not,
I should've said no
from the start.

He bought me a cheap necklace,
but my love wasn't cheap,
not to be bought with things.

Another mess he left for me to clean.
If he truly loved me,
he'd have loved only me.

He is crushed,
but what about me,
how he crushed my heart
so it's no longer complete?

He loves me, he loves me not.

The world crumbles beneath me,
what little I have left lost completely.

I should've known from the start,
that we would drift apart.

I should've listened to my head,
instead of my heart;
frayed, and worn forever torn.

From the start there was no me and you.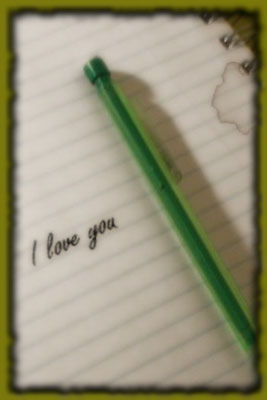 © Rebecca B., Marietta, GA