Lightning
November 29, 2013
With blazing eyes she strikes the earth:
A warrior in golden-white,
With sounds of booming gongs and drums,
She rides swiftly into the fight.

Her jagged sword sends deadly shards,
And wicked claws destroy all life;
She craves the sight of destruction,
And lives only to cause more strife.

Her hatred burns with fearless pride,
No kindness in her heart is found;
She tears apart the smallest strength,
And seeks out weakness like a hound.

Her fingers capture helpless souls
And bring them to her fiery lair:
A place of pain and ash and dust,
Where every hope becomes despair.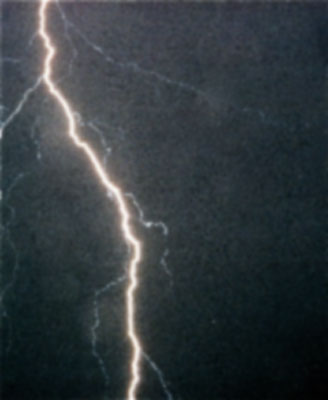 © Zachary C., Arlington, TN