The Writer's Lair
August 16, 2013
What's right? What's wrong?
What's gray or in between?
The funny riddle to puzzle over
Soon becomes a mystery

It's told through the images
That's confusing as my mind
As the protagonist's decisions
Show us the way to life

But there's work for our words
To become your favorite book
From writer's block to deadlines
It's not as simple as it looks

Should I say who or whom?
These are the decisions to make
Do I use a comma or a colon?
For there can't be any mistakes!

But what you need the most
(And it's not an English degree)
It's passion for the words
That can form into stories

But passion can get dangerous
It'll leave you writing more
And distractions are a harmful thing
So put a sign upon the door

Caution everyone!
This is a grave alert
Before entering this lair
Beware of the writer at work!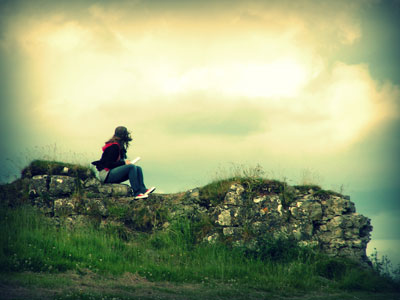 © Caroline C., Coronado, CA