Darkness
February 15, 2013
I'm wasting away in a dark so deep,
I cannot find the light,
I'm searching for some happiness,
But I'm to filled with fright.
I've kept it all so bottled up,
I wouldn't know where to start,
I have no one to tell things to,
For they all lack the heart.
When I try to release the tears,
The refuse to leak,
It's like they're plotting against me,
My pain is what they seek.
I've lost intrest in most things,
Except in who I love,
It seems like we're meant to be,
From someone up above.
It really sucks that no one looks,
Beyond what they can see,
If they did they'd be horrified,
By what they'd see in me.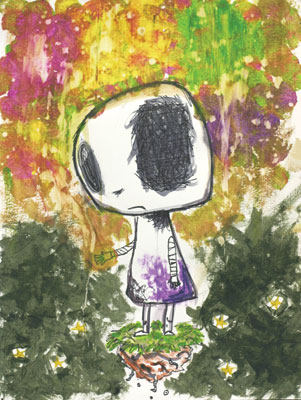 © Ashley W., Port Charlotte, FL