Fantastic
August 30, 2012
I pull the laces criss and cross,
Tying a knot in the back.
As I walk across the studio floor,
My shoes exert a satisfying "SMACK!"

Soon, I am upon my toes,
Twirling all about.
Nothing will hurt my current high,
Nothing will bring me down.

As the dance finally comes to an end,
I sadly say "farewell."
When I'll feel this grand again,
Only time will tell.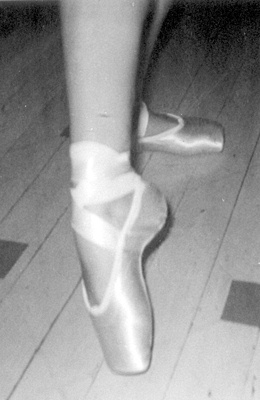 © Amelia B., Philadelphia,PA