New life, new heart
June 4, 2012
Broken and repaired
One day a boy will care
He'll look at his friend and say
I think cupid has hit me with an arrow today.

He'll stroke my cheek
My knees grow weak
Time stops and spins
My precious boy , my lovely win.

He is a prize, a golden award
My life is finally great, hope he doesn't pull the cord.
Butterflies unwind and bounce around,
He says to me I deserve a crown.

I'm the princess of his world, the love of his life,
Until the day he found a knife.
One by one the butterflies died,
Light went out as I cried.

He has moved on and found a new girl.
Now she holds my entire world.
No more weak knees,
No more love, no more pleas.

I sit alone and wonder why,
The devil had to stop and drop by.
She didn't even care what she had done,
To her I bet it was a bundle of fun.
Giving up and moving on,
I'll find someone better later on.
Finally a new boy came along,
He reached out his hand to wear mine belonged.
His charming smile and pretty eyes
I knew this boy told no lies.

Inspired by my new heart,
I knew nothing could tear us apart.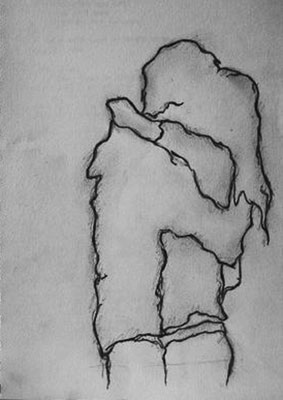 © Nicole B., Newcastle, WA