On Attempting to Analyze T.S. Eliot's "The Wasteland"
April 20, 2012
I tire of this wasted land,
I tire of this wasted time,
I tire of this maddening man,
His opaque words and lack of rhyme.

In padded cells and ashen skies
He scrawled his wandering, weary thoughts
With fiery nerves and shivering skin
His twisted language bent and crossed

Dull voices roared behind his eyes,
His own voice was a coming rain –
It rolled and snapped: it tumbled on:
In wasted land, what man is sane?

His words are silent now, and still;
They lie pinned flat against the page
And, in his absence – meaningless!
Mad men mean nothing more with age.

English fades to Sanskrit, and
A thousand Englishes combine
Philomel darts in and out –
I tire of this wasted time.

And they, so mired in filthy pubs,
Complain of nerves and quickened breath;
With nonsense words they waste the land.
We beat this rotting horse to death.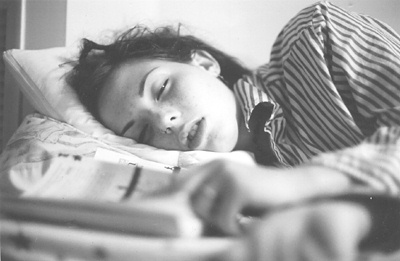 © Rosie A., Lexington, MA