Meditation
February 3, 2012
Sunlight shines through the leaves,
In this little quiet glade.
Wildflowers peek above the grass,
To see the beauty they have made.

A quiet brook flows through the rocks,
Worn down by time's paced grace.
A chirping sparrow hops nearby,
The most cheerful of his race.

Light bounces off of the
Water, so calm indeed.
So imaginative that it
Plants a valuable seed.

In the middle of the meadow,
Meditating, a little girl in a dress.
No fine gems dot her frame,
She is ordinary, at best.

Yet she's aglow with Heaven's fire,
Peace and calm radiate from inside.
She cannot hide her inner joy,
For God does with her reside.

There is life! There is light!
There is love, and beauty, and right!
There is order! There is calm!
There is a balm to end the fight!

Expecting to see her meadow escape,
She opens her eyes and instead;
Found herself in her room, a sad room,
A room full of shadows, a room filled with dread.

The little girl inside her heart ,
Whispers so serene:
Do not trouble your tired soul,
Things aren't always as they seem.

There is light amidst the dark,
Love among the hate.
Now try looking at the world,
Through lenses without taint.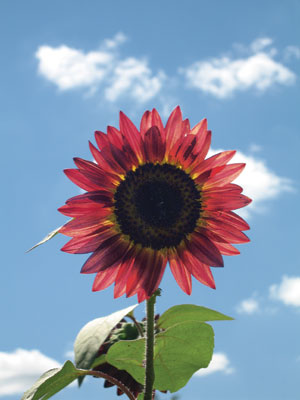 © Lydia N., Greenfield, IN