"Thousand Hearts"
July 27, 2011
Every time she looks at me,
She sees herself.
Her own reflection, me
Not in any way like her, I promised.
Long hair flowing, golden
Brown her eyes, her smile
My ray of sunshine
In her shoes pregnant at sixteen, like her.
Me.
Ray of sunshine, why so dark?
The breaking of a thousand hearts,
I don't just break them I mend them too,
By the touch of my fingers, loving, longing.
Sorrow I know is no longer there, by the flowing of her hair and the shining of her smile.
Happiness-her glow, when she let him know she was done.
Happiness- her glow I know I'm it; for I see it in those eyes.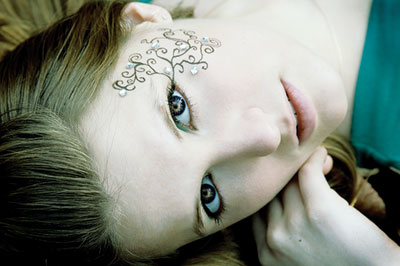 © Michelle B., Blairsville, GA