An Ode To You
April 27, 2011
It's the sin-black hair
My fingers itch to run themselves Through.
It's the silk of your lashes
That does the things they say love's supposed to do.

You smile at me with those lips
Curved and twisted into a grin
Your passionate eyes quip;
I'm not as okay as I've told you I've been.

I've sipped coffee the same shade As your skin
And I imagine it would taste just The same
It's a new kind of trap I've Fallen in
And you are completely to blame.

I don't mean to stare as much as I Do
At every muscle, and every curve
I've never seen anyone as sightly As you
It's more than enough to unnerve.

I've imagined before, late at night
Of lying wrapped up in your arms
It gets to be so that I don't Sleep until light
Ensnared so deliciously in your Charms.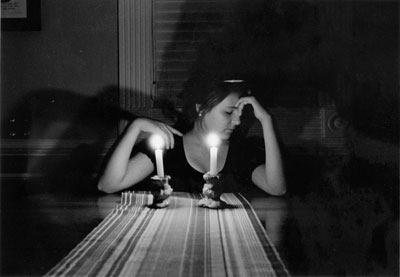 © Eleanor K., Bethesda, MD