Chained Dreams
February 4, 2011
A body is rent of the full moon's night.
Liquid gleaming ruby in the silver light
Slipping quietly from two dark halves
As invisible fingers move, twisting its paths.
A man stands waiting, watching the flow,
Grinning and mad, so reluctant to go.

A woman makes him turn, barring the way
Too terrified to run, to fight, to get away.
'Shall I ease your pain?' the man's voice rasped
Blood on the blade the man tightly grasped.
So he raised the dagger dripping red
And in the morning, two men were dead.

Laughter in the night scares the wind,
Another goes mad at the first man's end.
Will the chain ever end, ever break?
Or will the world go mad in its wake?
Only time will tell what insanity schemes,
For until it ends, madness plays in our dreams.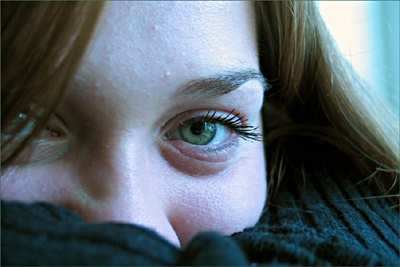 © Andrew M., Belleville, ON, Canada