Last Breath
August 24, 2010
I say hello, you walk right past.
Don't know when you answered last.
I smile and wave, you look away.
I guess there's nothing left to say.
I trip and fall, you just ignore.
You've never been like this before.
I ask for help, you shake your head.
I guess to you I'm all but dead.
I cry all night, but you don't know.
Or if you do, it doesn't show.
You hurt me bad, but you don't care.
Your indifference is my despair.
The world turns round, and no one sees
Exactly what you've done to me.
You could have yelled, you could have screamed.
But this goodbye I never dreamed.
Because you never said what's wrong.
This silent hell has grown so long.
Don't know how long. Can't see the end.
I smile and laugh and just pretend.
And you stare back, an empty soul.
It casts me down into my hole.
I wish you would just say "We're done."
"Our time is up." "We've had our fun."
Or something just to end it here,
So I could shed another tear.
So I could cry and have it end.
Cause now I cannot make amends.
I could scream, or I could cry.
Except you never said goodbye.
It hurts so much when there's still hope.
I'm hanging from your swinging rope,
With one last breath until I die,
But still you will not say goodbye.
So that last breath I think I'll hold,
Until my heart is still and cold.
For one last hope that you're still mine,
For one last chance to get things right.
And I know that day will never come,
I should go back to where I'm from.
But your not-goodbye is holding me,
And doubt that I am ever free.
For that last breath I'm holding still,
And that last breath, I ever will.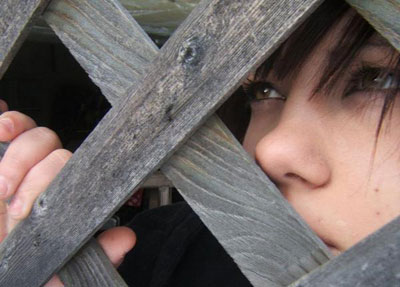 © Krystal B., Bloomingdale , IL