Slow Motion
April 23, 2010
Slow motion watching it all tumbling down,
I try to catch some pieces before they hit the ground.

I tried and i tried but my muscles will not free,
The broken pieces fly away but not before they slice me

I attempt to look away from this horrendous scene,
The funny part is that his face is still so serene...

He looks so beautiful with his crooked smile,
I searched high and low for him; I ran so many miles...

Now God has slowed the second hand,
Given me the clearest view of any human,

Oh the irony of the view I have now,
I prayed to be able to see everything somehow,

Well thank you, God, thank you... now I can see,
The pieces are tumbling all around me.

I can only catch as much as I can hold,
I could beg him to stop but i was never that bold...

I fall to my knees in this slow motion grave,
Through my tearing eyes I don't know which pieces to save,

If only time would hurry on,
Get on with the pain that will remind me he's gone...

But slow motion traps me within its strong claws...
And eats at my being with venomous jaws...

The world is a blur as my world falls apart...
This earth stays intact as he's breaking my heart...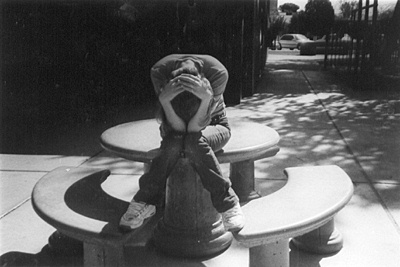 © Catherine R., Phoenix, AZ