Love Triangle
March 20, 2010
I don't know how to say this
But you cut me to the core
Don't know what you think of this
But then, who cares anymore?

I don't know why I feel this way
Since I hate you so dearly much
I don't know why I rant this way
Since you know all of this and such

… You do, don't you?

Do you know that you're a jerk?
In that, you never let me down
Well duh, of course you're a jerk
As you started her thoughts to drown

But you didn't know that, did you?

Did you even see her cry?
You didn't? Oh, why of course not
How you made her want to die?
I'll remind you, since you "forgot"

You forgot how you told her?
How you gave her the boot?
You sent a friend to tell her
What a cowardly route

… What do you mean, my fault?
How does it relate to me?!

You think it is because I like you?
No, that doesn't make a difference
If anyone's to blame, it's her too
She didn't use her common sense

Why don't I just use my sense as well?
Believe me, many times I've tried
It doesn't matter how hard I fell
I still have that burning inside.

That crush, that sting, that fatal blow
When you both told me your stories,
As if I'd really want to know
All the dating, rows, and glories

And the kissing…

Did I honestly need to know that?
Must you argue in front of me?
She said no so often about that,
And she only did it for me.

But did she do it for me, or avoiding unease?
After all, she did date you behind my back…
Was she an innocent victim, or a shifty tease?
I wonder if all her motives are as quack.

I can't help but stare in your coal black eyes
Of course they look similar to hers
I see emotionless deceit and lies
And I hope you can't read my wet blurs

There are some things I wish to say to both of you
But it's never quite the right time
Thank god I'm not sharing any of this to you,
I'm glad you'll never read my rhyme.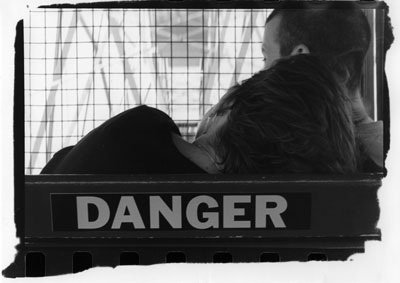 © Katie P., Bethesda, MD