Every Time You Go
February 9, 2010
Body folded into the spot you just lay on my bed.
I press my face into your scent, and replay it all inside my head.
Fingertips touching lightly to my lips, where you just kissed.
I remember where I wear your heart on my wrist.
Using my pillow as a pretend version of you,
It keeps me going that you feel this way, too.
Closing my eyes, I know I couldn't ask for anything more.
Except for, maybe, to see you walking back through the door. ?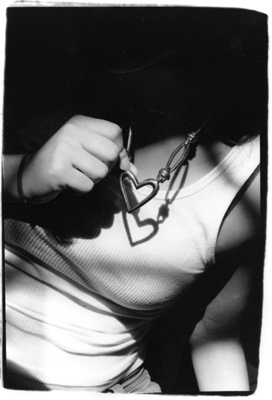 © Julia R., Bethesda, MD