Blank Page (From Page to Pieces)
November 20, 2009
Blank Page,
you taunt me.
With your empty lines and words unwritten,
you haunt me.

For I wish to fill you with ink,
my scribbled-down words and rhymes,
but you and my mind are relentlessly blank
and no rhythm comes this time.

It was a perfect idea
to write, upon you, my work.
Though as I stare at you now,
I'm stopped by a tormenting quirk.

It goes by the name of Writer's Block.
Oh, Blank Page, how I loathe it so.
The words won't come, the usual creativity draws nothing,
and from my pen, nothing will flow.

But still, I have for you, a poem
and so I start to write,
but the beat is choppy and the rhymes are forced
in these moments of Writer's Plight.

Blank Page, I've filled you with words,
but even I admit that they're bad.
Show your trick of filling with great words, Blank Page!
Your absurdity is driving me mad!

Oh, Blank Page, you fill with nothing
as I fill with none other than rage
and tear you to shreds for your ugliness
oh you stupid, stupid, Blank Page!

Blank Page, now filled and in pieces,
to you I must apologize.
I see I should lay my pen down for a while;
Writer's Block is why you died.

For Writer's Block strikes
and my mind runs slow
as inspiration dims
and good writings don't flow.

For such insanity I turned you
from page to pieces.
I'm sorry I killed you,
but I just couldn't take it...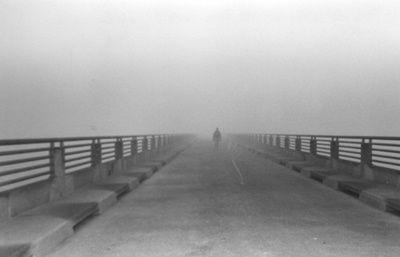 © Becky G.,Westerville, OH