Who Am I?
April 4, 2009
Am I the innocent boy riding his bike?
Or the Old Man who's crippled and frail

Am I the churchgoer who's found meaning to life?
Or the nihilist sunken into barren despair

Am I the drunk wallowing in an empty bottle?
Or the addict buried deep in strife

Or maybe the mother who's killed her child?
The father who's deserted his wife

Maybe Even,
The child molester who lurks in the shadows
Or the murder who's taken your life

Maybe I'm nothing more than a result of blank evil,
Like trash that has lost its stench

For who are they to judge, the boy, the churchgoer, the drunk, the abortionists, the molester

Tell me who I am?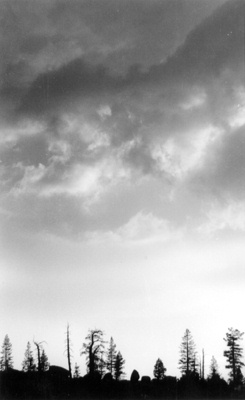 © Steve S., Marblehead, MA