Love Me?
April 4, 2009
Craving.
Sitting in silence.
The two sides of me
fight each other.
Wanting to,
but fearing to.

Take the jump,
only to discover,
there's nothing to
land on.

Falling,
cutting,
bleeding.
Halfway between
living and dying.

Or maybe...
something else.

Not living, but
not wanting to die.
Holding on to the
moments of life.
Laughing,
Dancing with him.

But then he's gone.
And for every second that passes
I'm dead.

Loving him until there is
no love left
in myself.
Hating myself because he doesn't
love me.
Love me?
I'm dying.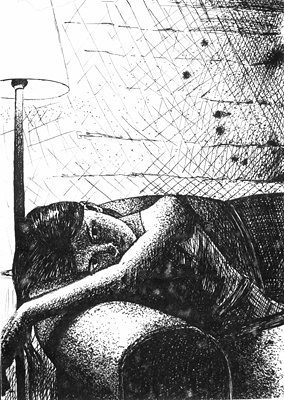 © Elisabeth R., Elmont, NY