IT COMES IN DIFFERENT COLOURS
February 24, 2018
its in here,
all in a tear.
numbness is wanted
for the pain spotted .
Are you there lord?!
cause am on the edge of the board,
i shalt not cry
if thou shalt not pry,
I realised
i was holding on
only for you
to let go
as you pledge your bow
to the one that had me row
back to the shore ,
shore i kept hidden
underneath my unshed scars
that was left seen, unseen.
sometimes ,
this wretched heart
only realises after
its shunned by the light of darkness.
and now that
everytime i come back
to nothing!
i'm left pondering ,
looking for a story inside a story
that is yet to be written!
cause again
i was looking for a story
that had no story.
AND HERE I AM A BROKEN TREE INBETWEEN A DANCING STREAM.........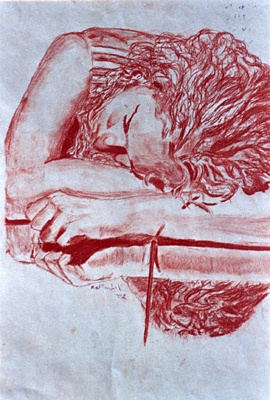 © Mark S., Kannapolis, NC