Societies Never Ending Battle
February 9, 2018
I stumble upon the broken sidewalks of life, through street after street,
the disheveled parts of our world attempting to be rearranged, glued by concrete. 
Covering our heartbreaks anywhere from World War 2,
To whenever the sky stopped turning blue.
No one seems to notice but me,
That the world is gradually crumbling out to sea.
For once was it an impeccable world,
time has disseminated its concealed flaws.
Vibrant lights and honking horns seem to shield the mistakes,
of popular cities whose natives hearts have turned to ache.
Over the attacks of which have shaped our country's strength,
people affected, stretched to all lengths.

They intrude our boundaries with a distinct motivation,
to tear us apart but bless their home nation.
You may know them as terrorists, for their kill,
when they splatter blood it gives them a thrill.
Success is tallied up by the amount they eliminate,
but all we get is a national day to contemplate,
over the families and innocent lives destroyed,
leaving behind numerous unemployed.
Because now we sit by their graves,
wondering who was hiding in those caves,
and why we couldn't have debated on a certain consensus,
rather than leaving ourselves where we are defenseless.
As a world we must pay more attention,
to not put ourselves in positions where there will be tension.
Because tension leads to detention and from there there is no extension.
There is no extension on our lives, and once they pull the trigger and the blood is seeping out of their chest is when we finally call attention.
Because lives are constantly being withdrawn,
And it's not just one or two,
its thousands plus a few.
Oh how it is simply such a shame,
that our world has become a revolting game.
Over the differences that make our countries great,
only make the rivals jealous and in frustrate.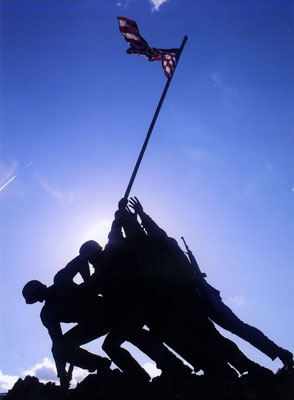 © James M., Glendale, AZ