The Silent Gray
February 13, 2018
In the frigid, silent air,
Dry brown leaves lie on the concrete.
In the quiet, you're aware
Of every single breath and heartbeat.
A flock of birds is heading south.
Their cries - the only thing you hear.
Wispy breaths around your mouth
Form and slowly disappear.
Trees reach toward the cloudy skies,
Tired branches softly brushing.
Silent gray surrounds your eyes
As you walk on, into nothing.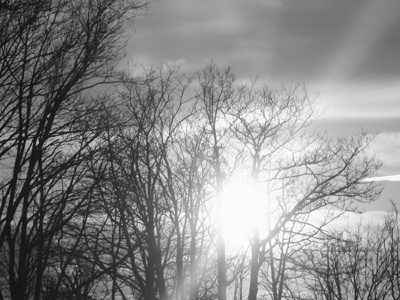 © Emma C., Gardner, MA