"Love" he called it
April 2, 2009
This fig tree grew on a green lawn
Between the house of a Jewish man and a convent,
And the Jewish man and a beautiful dark nun
Kept meeting at the tree to pick the ripe figs.

Beautiful as sin
Pretty little thing
he said indifferently.

So athletic
So handsome
So intelligent
she said indifferently

One day they saw an egg hatching in a bird's nest on a branch of the tree,
And as they watched the little bird peck its way out of the egg,
They touched the backs of their hands together,

Blind with enchantment, he felt that life was just beginning.
He faded into something impalpable under her eyes.
Weakness and timidity and inexperience fell from him in that magic moment.
He bathed in a honey colored mist.

"Love"
Love, he called it. But she had been used to words for a long time.
She knew that the word was just like the others: just a shape to fill a lack;
That when the right time came, you wouldn't need a word for that anymore.

And then the nun didn't come out to pick figs with the Jewish man any more,
But a mean-faced Catholic kitchen maid.

We were like that Jewish man and that nun.
We had met together under our own imaginary fig tree,
And as soon as he came to love me, he sank into ordinariness.
He was too placid. Too content. Too sober in his taste.
As soon as he came to love me, I found fault after fault after fault.

(If you truly loved a man, he wouldn't seem so boring…)

What we had seen was not a bird coming out of an egg
But a baby coming out of a woman,
So we went our separate ways.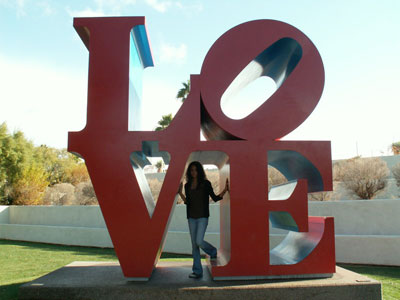 © Shannon E., Glendale, AZ