The Tree
October 31, 2017
Away she went to an unfamiliar place,
Bringing with her few things from home,
One of them:
A small tree.
Well taken care of,
Lush and green.
Growth increased rapidly.
But soon,
Growth turned to a continuous stop.
She began to forget who she was.
Smiles starting to fade away,
Her daylight hours became nighttime minutes,
And her consciousness darkened with every second the sun was down.
The tree was forgotten.
He did his best to live as long as he could,
Hoping the girl would remember him
But she never did.
Withering away, the tree watched her enter the room.
He caught her eye for a second.
At first, he could only see the broken girl she had become.
And she could only see a stem surrounded by curled, brown leaves.
In some sort of glimmer, her eyes softened
She saw what the tree had once been and what it had meant to her.
But her eyes quickly turned back to dark
With a vibration from her back pocket
And soon, the door was slammed shut.
She was withering away too, yes
The world was slowly pulling her apart.
Yet she was still in there.
She returned home in a short time,
Looking at the tree
She realized
She had treated him how others had treated her.
He was her mirror,
And because of her naiveté,
She lost him
Forever.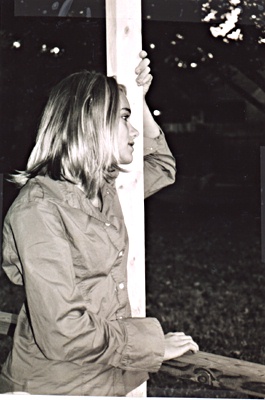 © Tiffany A., Southaven, MS