Looking In The Mirror.
March 28, 2009
Looking in the mirror
I begin to realise
I have my father's jaw line,
And my mother's eyes.

My mother is very pretty
And I'm glad I look like her
But my father is a screw up
When it comes to him, I do not care.

But when I look inside myself
At the things others cannot see
I see the personality traits
My father left with me

Everyone seems to have moved on
From the days when my father was around
But how can I forget
When I have the reminders so deep down.

When I ask if I look like him
Everyone says no
But I look at myself in the mirror
And I know.

I know that when I smile,
My face creases in the same place his does.
I know when I turn to the side
My jaw line is like his
My hair and his are matching colours
Our builds are the same
And even though I hate his guts
I even share his name.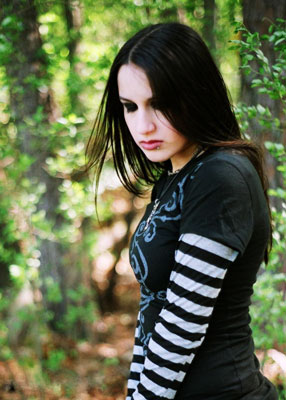 © Rebecca B., Marietta, GA