Nostalgia
MAG
March 26, 2009
I am the girl
bathed in the pale
wash of sunshine,

waiting on knobby
knees with blue elephant
barrette tangled in hair.

Please come to me
quietly,
stepping on soft-shoed

feet, singing sweetly of
long-forgotten utterances
and platitudes.

We can shriek
felicitously at the giddy
mechanical whirling

of that rusty
merry-go-round
while breathing in the

delicate perfume of
freshly cut summer
grass.

Please hold me
gently,
kissing away

those sores and
sloppy tears
of girl come undone.

Then we can make our
prescribed route
back home.

Bellies slung low
with crystalline
tittering,

and heads held high
with the wan-sweet
aspirations of a stately romance.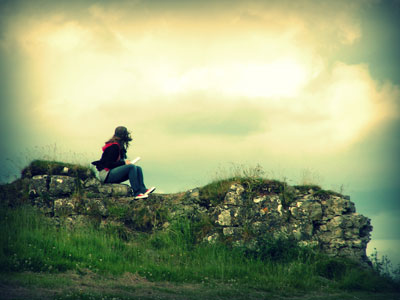 © Caroline C., Coronado, CA